So…the evenings are ever so slightly longer, Easter is just around the corner and we are starting to turn our attention to lighter flavours for the (potentially) warmer weather.
With this in mind we're launching our White Wednesday campaign – it's the middle of the week, plans are starting to take shape for the weekend and you deserve a little reward don't you?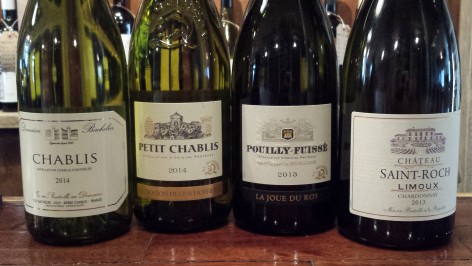 We're offering a tasting of 4 great Chardonnay wines with our salmon salad for £12.50. It's a bargain!
Pop along and see us or book ahead and guarantee yourself a pew!
We'll also be doing deals on off sales for the wines tasted to take home on Wednesday.
What's not to like?