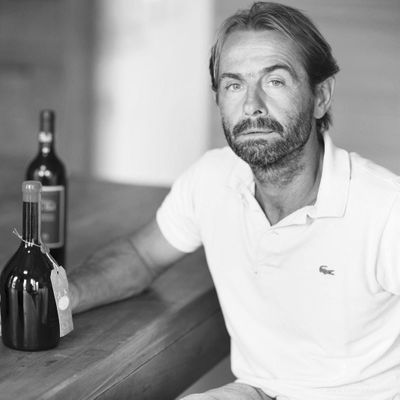 "Au Naturel"
For our tasting event we have selected 6 wines made as nature intended. The winemakers all have in common a belief that the best wines have least done to them thereby preserving their vitality. This is called minimal intervention. No pesticides, no herbicides, and an absolutely minimal use of sulphur dioxide for stabilisation prior to bottling.
The award wining Clara Rubin will be our guide through the wines.
Today we focus on one of the 6 winemakers. Olivier Cazenave is something of a renegade in Bordeaux.
When we met him recently, he appeared on a battered quad bike from the vineyards looking like a blonde Iggy Pop. Some of the grape varieties he has planted, and his enjoyment of blending vintages together has meant he can only classify these wines as Bordeaux or Bordeaux Supérieur.
We will be tasting his extraordinary Bel en Blanc – a multi-vintage (mainly 2013) 100% Muscadelle Vin de France which is aromatic and radical with salty mineral and candied pineapple notes. The packaging is wildly unusual for the typically staid Bordelais.